A Look at the Evolution of Health Care Delivery
Join Hall Render attorney Brian Betner, along with Jacob Bregman of Everside Health, Meg Duffy of DispatchHealth and Chad Knight of Encompass Health – Home Health & Hospice, for a discussion exploring how health care delivery is evolving with an emphasis on patient access, meeting patients where care is needed and the importance of integrated post-acute care. From the perspective of industry innovators, the panel will discuss the opportunities and challenges in navigating health care status quo and their thoughts what tomorrow holds.
Brian Betner
Attorney, Hall Render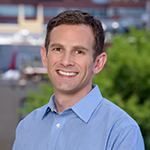 Jacob Bregman
Everside Health
Chad Knight
Encompass Health
Brian Betner: Good afternoon everybody. Thank you so much for investing your time with us on what hopefully is a beautiful afternoon to you somewhere. My name is Brian Betner again, I'm an attorney with Hall Render.
Today we have an impressive panel on the whole notion and concept of the evolution of healthcare delivery. We'll be talking about trends and opportunities and challenges in navigating the healthcare status quo, from the perspective of a few organizations making a splash in their respective areas, and hopefully touch some expectations and predictions for the future.
But before we dive into the panel introductions, I want to provide an overview for our panel of who we have participating today, and there's a number of us across the country, whether as a participant, you're a hospital or health system representative or multi-specialty group practice or home health or hospice, we have a broad array of individuals on the phone or on Zoom with us now and I'm sure you also have interesting insight experiences that may guide questions during the next hour or just short of that. So please use the Q&A feature to pose those as we proceed here over the next, like I said about an hour.
Our goal today is that whatever your role is in the industry, you'll come away with something, a new idea, a fresh perspective, a new strategy that you can apply to your organization or your role as you navigate this evolving healthcare landscape. So to give you an idea of what to expect, we're going to take a few minutes for each of the panels to briefly introduce themselves, tell a little bit about their background and the industry and their respective organizations.
I will then kick off our conversation with a very brief overview of what we mean by the evolution of healthcare, and then ask some questions that draw out some of the high-level themes that we hope to be talking about here over the next hour and gets you thinking.
And then toward the tail end of our hour today, we'll open up the Q&A to give you an opportunity to ask specific questions that you've been thinking about or to help you navigate some of the issues that have been challenging for you. So with that, again, we're grateful for your time today, unless you have any initial questions, let's get started with a few introductions. And so now I'm going to turn to Meg Duffy with DispatchHealth. Meg, thank you for being with us today.
Meg Duffy:    Thank you, Brian. I'm happy to be here. I'm going to just as part of my intro cover three things. Who am I? What do I do? And what is DispatchHealth? So my name is Meg Duffy, I'm the VP of Strategy at DispatchHealth. I joined Dispatch in August of 2020 in the midst of the pandemic. And prior to joining DispatchHealth, I spent about a decade on the health system side working for various health systems in the industry, always in a strategy role.
And that brings me to my second thing. What is strategy? What do I do? Because often I get that question, what is strategy? And I would describe it as, the way that a mentor that was very important to me did years ago, strategy is watching what's happening on the fringes of the world that we live in and how it's going to impact how we deliver care in the future. So it's exactly I'm aligned with, I believe the topic here, the evolution of health care delivery.
And then what does Dispatch do? DispatchHealth really as a tech-enabled provider, a company that partners with health systems and payer groups across the country, to deliver medical care in the home to hopefully avoid unnecessary urgent care emergency room visits and hospital admissions. So in a nutshell, that's me, what I do in strategy and DispatchHealth.
Brian Betner:  Thank you so much, Meg, I really appreciate it. Chad, thanks for being with us today, tell us about yourself.
Chad Knight: Thanks Brian. And legal is not as interesting of an introduction as Meg's in Strategy, but I'll try and share a little bit about the company too. My name's Chad and I'm general counsel, Encompass health, Home Health and Hospice. Our Home Health side is the nation's fourth-largest provider of skilled Home Health services by revenue.
Our hospice side is the eighth largest provider, we operate in 31 States with the concentration in the Southern half of the US. And then just Home Health patients are frequently referred to us following a stay in acute care or inpatient, rehab hospital or other facility. And we also have many patients referred from primary care settings and specialty physicians without a hospital stay.
Our patients are typically older adults with three or more chronic conditions, significant functional limitations, and may require a number of medications. We also provide Hospice services to terminally ill patients. And look forward to sharing more through this panel. Thanks.
Brian Betner:  Oh, that's great, that's great. Thanks so much, Chad. Jacob, so it looks like we're interrupting your mountain retreat, so sorry for that, we really appreciate you giving us time here this Thursday afternoon.
Jacob Bregman: Well, thanks Brian. Good afternoon everyone, and thank you for having me. My name is Jacob Bregman and my role is the market president for the West side of the United States for Everside Health. So in that role, I'm responsible for operations and client relationships operating about 50 health centers. And before working at Everside health, which I joined in 2019.
Similar to Meg, I have some background working in health systems, so I worked at university of Colorado hospital here in Denver, prior to that I worked at DaVita dialysis company. And started off in healthcare at the advisory board company in Washington, DC.
If you're wondering what is Everside Health? So Everside Health is the country's second-largest provider of direct primary care. And Everside Health has a new name and a new brand for us just within the past few weeks. Those on the call may know us as Paladina Health, Activate Healthcare or Healthstat. Those are the three legacy companies that merged together to become Everside Health.
And what we do in a nutshell is we partner with employers, we partner with unions and we develop onsite, near-site and virtual primary care services. So the typical challenge that we address with our clients is groups, particularly employers are seeing healthcare costs go up and up and up, but they're not seeing necessarily the quality of the health that their employees and their dependents are receiving going up.
So our model involves really giving primary care providers a lot more time to spend with their patients, longer appointment time, smaller panel sizes. We hire providers who work at the top of their scope to fulfill potentially up to 90% of a patient's healthcare needs inside primary care. And then we try to make the incentives aligned to ensure that we're providing high quality and at the same time, low-cost primary care. So that's Everside in a nutshell, and again, thanks for having me.
Brian Betner:  That was great, Jacob, thanks so much. So you touched on a number of issues, hopefully, we'll explore here today. So let me… As I commented on a few minutes ago, before we dive into the panelist perspectives and experiences, I want to give a very brief backdrop. So we talk about the evolution of healthcare. We've had a bit of a level set with everybody in terms of what we mean.
So when discussing the notion of an evolving healthcare landscape, in terms of how and where care is being delivered, it's important to have a background that speaks to what's driving the evolution. And so here's how I'll tee that up for us, just so we're coming from the same point.
We've had a perfect storm of sorts for the last 20 years or so, and if you want to go back to 1999 and 2001, the whole notion driving quality, that really brought at least when you're a healthcare provider and you're involved in policy and quality and how we deliver. The Institute of medicine [inaudible] crossing the quality chasm release Seminole papers, that started a dialogue certainly within the federal healthcare system, in terms of the return on investment that American healthcare gets in a prevalence of patient safety events, et cetera.
And then when you compound that with social security trust fund insolvency issues, CMS's hospital quality initiatives, the joint commissions national patient safety goals, dramatic advancements in HIT. I mean, if you go to any healthcare provider from a line item standpoint, that health information, whether it be the chief technology officer or whatever the title is, they have an insatiable budget, because there's all sorts of toys out there, that dramatic advancement in HIT are really driving things.
The advent of the triple aim, certainly increased fraud abuse compliance enforcement with additional funding, which creates scrutiny and opportunities to avoid certainly the whole notion of corporate negligence and negligent credentialing takes a very significant role. A host of market trends, patients have a greater expectation today in their experiences and their quality and their outcomes. And certainly quick-moving commercial payers.
That entire perfect storm that's been happening the past 15 plus years feeds into what's happening today, there's a longstanding Axiom that continues I believe to be true, which is that reimbursement policy drives delivery system change. And we have seen that through the affordable care act, now just a hair over 11 years, two days ago, it was 11 years old, I guess.
But CMS has made its goal very clear and shifting that the largest payer in the country in terms of lives touched in relationships with healthcare providers, its goal of shifting Medicare and Medicaid away from fee for service, to being more oriented toward value-based and pay for performance, quality control, cost control, driving integration among providers, et cetera.
But this is really challenging when you consider that so much of the foundation of our healthcare infrastructure is built on or has been built on not inappropriately, but is built on acute care, and inpatient focused mindset, patients coming to providers, certainly a hospital anchored design, a hospital-sponsored and funded design, if you will. And these and other factors have contributed to a very meaningful shift in where and how care is provided.
Generally, I would say an emphasis on primary care, pre acute and post-acute, care of individuals and certainly end of life issues among other matters that are starting to become prevalent because of the costs involved in care, there's a data point, an overwhelming percentage of Medicare's budget is attributed to the last 180 days of life.
And we're starting to look at that as a society and a country, and as a result of all these pressures, healthcare industry has been making efforts to improve its efficiency, access, quality, affordability of services, and lots of changes have occurred, and especially the past few years as a result of these efforts, for example, I mean, we see a tremendous, measurable, I should say, decrease in hospital admissions as more people are served throughout the outpatient care continuum, we'll call it.
And so, there is a confluence of events and activities, and we've got a lot of innovators around the country, it's really amazing. Anything is impossible in healthcare, but for some hurdles and challenges, of course, that hopefully we'll explore today. So with this as a backdrop, we're going to turn to our panel, and Meg I'm not picking on you, we started introductions with you.
But I want to start with you here. And here's what I want to set aside, so that everybody understands this. The whole notion of COVID elephant in the room, this is not so much a COVID panel discussion, but we can't avoid it. It is probably the prevailing or the dominant experience for many of us, certainly over the past 12 plus months. But the past several years have involved some common denominators for all providers in terms of them shifting the patient experience and emphasizing quality, addressing population of health issues and certainly efficiency and cost control.
So with those dominant factors, Meg I want to start with you, because in some respects, DispatchHealth it's existence, it has to do with many of these things. So, can you describe for us Dispatch's mindset and how it shows it has started to address these trends?
Meg Duffy: Yeah, absolutely. So, I wish I could speak firsthand to being one of the founders of Dispatch, but our co-founders started Dispatch in 2013 really after decades of working as clinicians, our CEO Dr. Mark Prather is emergency medicine Physician and the stories he tells about seeing people come into the emergency department and thinking there's got to be a better way, I don't know that they're going to get their meds, I don't know that they'll follow up with their cardiologist.
You know what? I don't have any context of their lives, they come in, we treat them and they're out and he started to think there's just got to be a better way. So he started in Denver where we're headquartered, piloting really with EMS agencies to re-imagine the 911 response. And using a proprietary risk stratification model and some logistics engine we have within our platform. We've been able to prove that you can safely risk-stratify patients, determine who's appropriate to be seen in the home and effectively take those clinical capabilities to the home.
 We have a set of providers, an emergency-trained physician assistant, or a nurse practitioner along with a medical technician that goes in the home with the clinical capabilities to be able to treat people where they are and meet them where they are and avoid unnecessary trips into the emergency department. So saving the unnecessary costs, not just in the emergency department, but also for the EMS agencies and transporting those patients.
So we quickly realized, okay, not only are we able to accomplish this at a lower cost, but over the years now, as we've scaled the model across the country, here to date, our NPS score is still 96, which is just phenomenal, you don't see that very often in healthcare delivery, that high of a patient experience for our net promoter score has consistently maintained that high.
Our outcomes we believe to be superior, particularly as we branch into areas like hospital at home where our readmission rates are less than 4%, our unexpected mortality is zero. And so we're able to say, gosh, we've taken care back to the home, we've had to do some testing,  started small, but as we scale, we continue to see lower costs, better experience and better outcomes. And our providers love it. They have more autonomy, they are able to experience a better relationship with the patients, they see their pets and their family members, and they get that context of the social determinants of health that you may not get in other care settings.
So that's sort of, you're exactly right, we were born out of this mentality of, there's got to be a better way to achieve the triple or quadruple aim. And I'd say, five-plus years later operating under the Dispatch health model, we've been able to prove that it's possible.
Brian Betner:  So there's a lot to unpack there. I like that. Jacob, let's go to you. I want to understand the direct primary care model that Everside is largely built on today in terms of its priorities and emphasis. How does… Dispatch has found a sweet spot in terms of where it's seen a void. What is Everside's view in terms of how direct primary care plays into that?
Jacob Bregman: Yeah, absolutely. I love what Meg said and it resonates with our philosophy of, there's got to be a better way. And I think the niche that we fit into is people who sponsor health plans. So typically employers, Taft-Hartley union groups, some benefits trust funds. As I mentioned before, healthcare is not necessarily going up, even as costs go through the roof.
And so our approach is basically to proactively and comprehensively manage primary care. And we do that through a mix of brick-and-mortar primary care clinics, and as I'm sure we could all speak to the growth of virtual care over the past year.
So a couple of things that I think are highlights of the model, we leveraged technology a lot to risk-stratify patients. I'll give you an example, I know Brian, you don't want to go to COVID quite yet, but it's pertinent in this case. A year ago when nobody really knew what was happening with the Corona Virus, we were able to leverage our analytics and stratify our patients, basically depending on their risk factors, if they were to contract the virus, the higher risk folks got a personal call from their primary care physician, the next step down, they might've received a call from an advanced practice provider or from medical assistant or a web message, basically letting them know, Hey, we're here for you and getting those patients, getting their medications refill, getting them care as they need it. Sometimes just reassuring people.
So not dissimilar from DispatchHealth, a big part of our model is keeping patients away from higher-cost locations for care, such as urgent care or the emergency department, and when possible managing healthcare within primary care. There are things we can do related to dermatology is a great example, women's health is another example, wherewith the well-trained family medicine physician, our advanced practice provider, we can take care of those needs for the patient within our model at no cost to the patient. And that voids a specialty visit that enhances coordination. And because we're not worried about following up on referrals and records and things like that and convenience and time savings for the member.
Brian Betner:  Does the current reimbursement scheme, the major payers, governmental and commercial, do they facilitate that? I mean, I often use an expression when I talk to physicians today that a lot in advanced practice professionals a lot is required of them today, and there's no CPT code for it, right? They're being asked to do things in a management way that may not fully align with the reimbursement system. Is the model you just described? Does it fit well or a lot of these things don't value adds.
Jacob Bregman: Yeah, it's a good question. So the broad model that we fit under is direct primary care, and the direct word basically references that we view our relationship as between the provider and the patient, whereas in traditional fee for service medicine there's the insurance carrier if it's in there. So for the most part, we don't bill at all. There are certain instances where the IRS requires us to bill under high deductible health plans and things like that, but for the most part, members might… You might compare your access to Everside Health is like a gym membership. We collect a flat fee or a monthly fee, and then members come in and use our care as much, or as little as they need it doesn't matter, there's no impact on reimbursement if it's virtual, if it's in person, if it's by a text message.
So that's one of the really nice things, and I think the providers who work in our model really enjoy that, they're not spending time billing and coding and up charging, they're just focused on providing the right care to the patient.
Brian Betner:  So, Chad, Jacob just described a pretty flat relationship to payers, a little more streamlined, but that's not your experience, right?
Chad Knight:  Right. And I mean, Home Health for a long time is very much fee for service, we're seeing, I think within the past seven years, and it's just growing and growing is new payment models. And so things that shift more to the value-based care like we talked about earlier, right now Encompass we're collaborating with about 140 within different payment models, so these are NXGEN, ACOs, MSSP and direct contracting is one of the newer ones coming from CMS.
So, as that landscape changes our ability to fit in and provide more value-based cares is growing too, so I think that's just going to keep increasing as we go into the future.
Brian Betner:  Is that having to maintain competency over 140 or so different payment models, how does that… Explain to me how that works? That seems a bit minomic.
Chad Knight:  Yeah, there's probably only a dozen or so different payment models, but I think MSSP has been around and NXGEN have been around longer, so those are pretty standard now, but as we're working on direct contracting models, that's new and everyone's getting their templates together and things, so that takes more time, I think that'll get easier as time goes on.
But even just working with the 140 different, whether it's physician groups or hospitals or ACOs, each of them depending on the region has different things that's important to them and drafting the contract in a way that aligns best in the patient's interest really is I think the fun part about the new models. So that's what we're working through and that takes time with each relationship.
Brian Betner:  Meg, Encompass can align through recognize participating provider arrangements with commercial payers and Medicaid, Medicare, et cetera. How does that work for Dispatch?
Chad Knight:  Yeah, I mean, we are contracted with 300 plus managed care contracts across the country, we have 150 plus covered lives that have access to DispatchHealth through those contracts, and then of course we see Medicare and Medicaid, and we're looking at how to participate with direct contracting as well. Most of our interest comes from health system partners or provider groups that are taking risk that we're able to demonstrate the value on their different populations, not to say we're taking the risk directly ourselves, but we're able to enter into an arrangement with those health systems or provider groups that are at risk and partner with them to make sure that we're, again, risk stratifying, identifying the most appropriate patients that we can be helping offset unnecessary costs.
And then one of our main things always is to tuck the patient back into whomever is their primary care or whoever is their network to make sure that right now we don't have necessarily that longitudinal relationship with the patient, but we want to make sure that they're taken care of and tucked right back in. So regardless of the payer, that's always top of mind as well, but I would say that the most attention from interest from the industry is coming from those that are already taking risks today.
So, what each of you has described assumes that the whole notion of helping a patient, engaging the patient assumes that their patients understand your models, they understand how to take advantage of it, they're engaged enough to be, I mean, there's a competency there, proficiency or knowledge, how does it even work? I mean, how does Dispatch or Everside or Encompass meet the patient so that they're making an informed decision? Help me understand how that works, Jacob?
Jacob Bregman: Yeah, I think that's a big part of what we work on every day, I think there's a little bit of feedback we get sometimes when people first hear about Everside Health thinking, one of two things, one is this too good to be true? What am I missing? The second being, huh, I am not sure how I feel about my employer, my job being connected to my personal health care.
So how do we get through those things? I think it's really a combination of education, of transparent communication. I mean, on the employer and the privacy side, we can talk to patients about HIPAA and privacy practices around the provider, patient relationship. Quite honestly, a lot of the learning just comes by word of mouth, I'm fond of sharing my own personal story. When I first got access, when I worked at DaVita, I had access to Everside Health as a patient, and I was one of those folks who said, I have a primary care provider I'm happy with, I don't want my work in my personal medical life.
And then what happened is I got sick and my primary care provider, I called them and they said, yeah, we can get you in the next week. And my thought was, well, I'm sick now. And then I remembered through my workplace, I had access to Everside Health, I gave them a call, they said, can you come in in an hour? And I said, yeah. And they took that opportunity not just to treat what I was facing that day, but they said, Hey, if you'd like to come back in and establish care with us, we'd be happy to take care of you. So, that's a lot of what we do patient by patient, just explaining what we do and how we're in their corner. And patients once they come in once or twice, they typically keep coming.
Brian Betner:  All right, that's rational, that makes total sense. Meg how does it work from Dispatch's perspective?
Meg Duffy: Not too dissimilar, where once they've experienced us they're ready to come back, but I will say it's similar, it's too good to be true, wait a minute, you'll come to me within two hours or whatever it may be. So I would say, a couple of things that we do on our onboarding process, we try to make sure that we have appropriate reading levels and things like that of the language that we're using to describe our services and do the risk stratification. So that way it's translating well to the mass majority of callers, we have web-based, mobile-based ways that they can request care, so hopefully we're also hitting people whatever is the methodology to request care that's best for them.
And then I think we have… I don't know most of our patients are new patients, we have a lot of return repeat patients, and we also have a lot of caregivers that are calling in on behalf of, so it's me for my mother, or it's, I'm a caretaker for somebody. And so often they're the ones that are recognizing, gosh, I don't have the time or the foresight or whatever to be able to plan accordingly a half a day or a full day or whatever it may take to get somebody into an urgent care appointment, especially if they're homebound or have transportation issues. And so, a lot of times it's the caregivers and we also have referrals directly from our providers and payers that we partner with.
So a lot of times they're helping with managing up the Dispatch option as a choice for their members, and then sometimes even making the direct referral to us, should it be something where they can't handle the need appropriately, or it'd be better suited for DispatchHealth to come in and treat that patient where they are.
So a lot of different ways that hopefully we're trying to get the message out, but once similar, I experienced DispatchHealth firsthand and I mean, and definitely, that was long before I worked for DispatchHealth, like you were saying, Jacob, and I'm a believer from that firsthand experience. So it just takes one time.
Brian Betner:  So there's an unavoidable theme in everything each of you has said. And when I think about access, when I think about how you generate your business and a referral mindset, a lot of it has to do with convenience and experience, staffing is everything for that, right? You want to get a dermatology appointment, you're looking at March of 2024. Providers and availability of individuals.
So I don't understand, help me understand how you accomplish access, convenience, that experience you just described, particularly given your scale and size. Chad, the scale and size of Encompass, help me understand from a staffing standpoint, how are you able to staff it? How does it work? How do you have the providers who are available at the right level, particularly, it sounds like we might be, the whole top of the license notion that I think Meg had mentioned, how does that work?
Chad Knight:  It's been tough especially over the past year. The biggest thing that Encompass does I think is, we're big on best place to work, and you'll see that just throughout the country where we have offices. So I think it's either corporate culture or that extra feel kind of the family feel that our offices have, that makes us different from other providers, and working another provider but staffing is difficult for all health care providers across the country.
Brian Betner: Are we talking largely APNs, PAs? What's the license mix that dominates your rosters?
Chad Knight: Yeah. Nurses and physical therapists in Home Health.
Brian Betner: Okay. Jacob, how about you?
Jacob Bregman: Yeah, for us it's a mixture of family medicine physicians, and then family medicine and trained nurse practitioners and physician assistants. And so we'll work with each client when we're establishing a new health center to discuss the right staffing mix for that particular location and patient population.
We find it works really well to pair the two together, so to have a health center staff by a physician complemented by an advanced practice provider gives the patient some choice, it allows some focus as we've been saying for each provider to work at the top of his or her license.
And I'll echo what Chad said, especially as we talk about these innovative models, one of the challenges we face is recruiting providers who get it and they want to practice this way. And I think in our world for a family medicine physician who's coming from the fee for service world, where they're seeing 20 or 30 patients a day generally generating a lot of referrals and a lot of billing codes, it's different.
A lot of our providers tell us this is the way I want to practice medicine, but on the front end, back to this too good to be true, we sometimes struggle with that. And the other part of our model is we want our patients to be able to access us, so we ask our providers to be on call 24/7, because we'd rather get a call on a weekend or in the evening than have one of our members go to the emergency department for something that we could have helped avoid.
Brian Betner:  So that's interesting because there are jokes [inaudible] that physicians will choose, certain specialties at a residency, because they don't involve call, right? And now you're telling me that your FPs and your primary care advanced practice nurses and PAs they take 24/7 call.
Jacob Bregman: They do, yeah. Meg, how is staffing for Dispatch? You're largely because of the … it's much more autonomous, right?
Meg Duffy: So, actually, so I'm going to try to kill two birds with one stone here. So there was a question in the chat from Lisa Brandt, and I asked a little bit about our focus. We go to the home, do we use telemedicine? And so I guess to tie that into how we staff, we're constantly focused on how we can continue to right-size care, we've limited resources, there's not necessarily parody with regard to reimbursement across all different payers, and so what we're trying to I think do is look at our risk stratification model and make sure that we're optimizing it all the time.
And so we started off with the business model of sending out an emergency trained nurse practitioner and physician assistant paired with a medical technician into the home. And what we've found is typically our patients are chronically ill, elderly, and that's appropriate, but there's some times that it's a snotty nose or a sore throat or whatever, and we want to right-size care, we don't necessarily need to send out that full team.
So instead we've developed a model that we call tele presentation which is basically an enhanced or assisted virtual visit where we send out the medic, they've got the kit, the equipment, they've got a moderately complex CLIA certified lab that they can run point of care testing, but they've got the virtual APP on the other end. So that way we're continuously right-sizing care. And so depending on the service that we're providing, the staffing complement might be a little bit different. So it could be anywhere from a med tech tele presenting, full tele medicine. We could go all the way then with the hospital level of care in the home where you've got RN coming in and doing visits.
So, anywhere from that episodic intervention to now we do post-acute visits in the home. So after they've been discharged from a hospital at one of our partner systems, we'll send in a nurse or a tech to do some follow-up, and make sure that within three days there are some services wrapped around them, we're avoiding a readmission, all the way through a seven day episode, a 14 day episode, a 30 day episode, really just based on what the patient needs. So the staffing complement is all based on that sort of right-sizing care and right-sizing the resources needed to treat them appropriately.
Brian Betner:  I was going to hold this question for diving into COVID, Jacob, I promise we're going to get there. Diving into COVID, but this relates to all this, Meg, because you just mentioned the role that mobile technology and telemedicine plays. Is telemedicine playing, COVID aside or COVID, let's go ahead and go there. What role is telemedicine playing in your current delivery model? Is it dominant? Is it different post COVID or not? Jacob.
Jacob Bregman: Yeah. I think it has shifted, but I think it's here to stay. And at the beginning of the pandemic, probably in April of last year, somewhere around 80% of the appointments Everside completed were virtual. And I think that's stabilized, I'll use the word stabilize, who knows, but around 30 to 40% now of care is still being completed virtually. I think there's been a lot of learning and a lot of comfort development on both sides, both patients and providers. Patients realizing that this is something that is convenient and safe and trustworthy, and I like it. And on providers really saying that, hey, there's a lot of medicine I can practice with a video feed or even a telephone call to the members.
And then we wrap that around the physical clinics, the health centers that we have. So probably the classic example is abdominal pain, there's certain elements of abdominal pain that the providers can evaluate virtually, but probably the patient does need a belly exam for comprehensive care. So the same provider who speaks to the patient on the video visit can then say, great, if you want to drive over, we have an appointment this afternoon, and we can complete the care that way.
Brian Betner:  Chad, is technology or telemedicine or telehealth generally, is that playing a role in Encompass's model or has COVID changed that?
Chad Knight:  It has, there were waivers this year to allow telemedicine visits, and we found that we use them I think more so when COVID was really bad and for our patients, it seems like a lot of them still prefer in-person visits. So I think telemedicine is here to stay, but I don't think it's going to replace having a nurse there in person.
Meg Duffy: I can tell a little story around that if it's relevant, if you don't mind.
Brian Betner: Oh, please.
Meg Duffy: Because you're right, Chad, we've had the same response, particularly from certain consumer segments that are just, they love seeing their provider, they want to see their doc, who they'd been going to for years or whatever. But one of our partners in the Pacific Northwest, earlier in COVID said, Hey, we're struggling to get our patient panel in to see their primary care for health maintenance visits, how can you help us with that? You have assets in the market, you've got teams that are already going into homes, is there something we can pilot there?
So over the past year we've been piloting what we call a clinic without walls, and it's essentially one of our medical technicians going out into the home, and then tele-presenting back to our partners primary care provider. And for being able to, again, provide point of care lab testing, and some of that hands-on stuff that otherwise you can't do with just a virtual visit. And we've now since been able to survey our patients that we've treated through that mechanism, through clinic without walls.
And all of them say that it saved them two or three hours than a typical visit would, all of them say that they loved it and that they would do it again, but all of them also said that their preference would be a hybrid model, that they would see their providers in person sometimes, and then on the off times, or here and there they'd be able to interact with them with the clinic without walls model.
So I agree, I think it's here to stay, but there's going to be this blend I think in the future, and we have to think about the difference in different consumer segments and their preferences and being able to accommodate those.
Brian Betner:  Does provider or physician… the acceptance of that model, a technician going in and facilitating that, providers accepting of it. I mean, you've got physicians like IO and that works for me, I like it. Some of them, okay, yeah.
Meg Duffy: Some of them. So some of them been kind of like, how's this going to work, a little… some of the provider that we've had, a couple of providers that we've had piloting that have been wonderful and they are totally bought in once they see the technology, they actually say the heart sounds, the lung sounds, the ear sounds are better through technology than they are through a stethoscope or for what they'd be hearing in the office and they have the ability to record those things, go back and document it in the chart that way. So I think they've really seen the value.
And then just to, also while I have the floor answer a question I saw come through at least on the panel side, around we leveraged remote patient monitoring, we leveraged personal emergency response devices. And our view is that eventually we're going to have to be able to partner with any of those solutions, any company, because we've got, again, a diversity of partners from health systems and payers that may have preferences for RPM or for pers devices. And we want to make sure that we're leveraging those so we can keep people safely in the home, but that we can not create unnecessary limitations with which devices we can be compatible with.
Jacob Bregman: And if I can add one idea onto that, talking about the acceptance of virtual health across different areas of healthcare mental health, I think it's been remarkable and a really great thing for society to see the very quick acceptance of virtual mental health care. I think despite all of the work that we've done over the years, there still is a little bit of a stigma for patients going into a psychologist, psychiatrist office versus finding a comfortable, confidential space to do a virtual visit. It has done great things I think we've seen within our population.
Brian Betner:  Jacob, that's interesting, because I often think about building a… in emergency situations, this doesn't really happen as much, but building a rapport, so there's a trusted relationship, there's a sense it's hard to do that in initial virtual encounters, that hasn't appeared to be a hurdle from every side's experience.
Jacob Bregman: It really hasn't, I think what you just described is what all of us anticipated at the start of this. And I think we've seen those walls break down very quickly, and again, on both sides, both from the provider feeling as though she or he is… it's more challenging to create that rapport without seeing the person in person. And on the other side the patient feeling comfortable to have this type of relationship across the screen.
Brian Betner:  There's a notion, I mean, if you go to most health systems websites today, you're going to see the words clinically integrated, we're a clinically integrated delivery system. It's a strategy officer's [inaudible] love it Meg. It's a concept, now it has legal parameters on it, if you think from antitrust issues, but at the end of the day, I mean, it's a delivery model and it assumes that providers are collaborating with other providers and you're sharing information. How does that work within, Chad, from Encompass's perspective, historically there's probably a lot of handoff situations, right?
Your post-acute managing patients in a home health setting after discharge, post-surgery that sort of thing. What is clinical integration played a role in each of your models in terms of affiliating with other providers?
Chad Knight:  Yeah, I think more and more it's coming up and providers are asking for it, so we have contracts where we share data, share metrics, track quality at its core I think it's the same thing we're all doing improving results for the patients, and that's all of our goals. So the more that we can incorporate metrics that are aligned between us for the patient and actually track those, hold each other accountable, meet and discuss, the more we're seeing benefits.
Brian Betner:  And, are those metrics. I mean, some of this is co-management, right? You and another provider type. I mean, is metrics, is that information that's, is it solely within Encompass providers jurisdiction or some of it because it's the care's being managed with a primary care provider you're not affiliated with, I mean, are they all internal metrics to encompass providers or are they metrics that kind of measure more of that continuum or other aspects of care that you're not exclusively responsible for?
Chad Knight:  It's both and it depends on the metrics, right? So, some data we'll have to share, some the provider can add data to our EMR or vice versa. But I think in most cases it's, we need to share reports and meet and talk and [crosstalk]-
Brian Betner:  Direct primary care. What's that?
Chad Knight:  It's not as easy as it sounds on its face, so.
Brian Betner:  Right. Jacob, direct primary care. How does that work with specialists? How does that work with relying upon the various specialties and subspecialties that your FPs and APNs, et cetera, lean on?
Jacob Bregman: Yeah. So I think in primary care we view our role as the quarterback or the coordinator of the patient's care. And so when we think about specialists and referral needs, we kind of think about it in three tiers. So the first tier would be, with the right time and tools and training of our own providers, can we get this done inside Everside?
Now the next would be perhaps the, maybe it's a diabetic and the patient's situation is on the bubble at the edge of the telemedicine providers training. We leverage an e-consult service to do basically a curbside consultation in that case with an endocrinologist to get an opinion. And then that might result in a referral to that endocrinologist.
 One of the nice things about our models, because we're working with clients, we work with a defined number of health plans, so each of our clients typically only has one, maybe a handful of health plan options. So we get to know those pretty well, who's in-network? Who's going to give us great quality, great service and keep those costs low? So that's our view of the world of specialty, we as much as possible try to keep it in house, and when we do need to be on our specialist partners, we try to use the best plan information and analytics to make sure that we're sending patients to the best specialist.
Brian Betner:  How does your EMR work? Providing access and populating it with those providers? Do you have relationships… you have relationships where they've got direct access, how does that work?
Jacob Bregman: Yeah, it's a difficult question to… because there's not just one answer there. Certain health information exchanges in different States make it very easy for us to retrieve information. Some people might be familiar with Epic, Epic has a care everywhere functionality that is very easy to use, so the primary care provider can get records more easily. But I'll be very honest with you, there are still instances where we're getting faxes and other records in older ways and we'll incorporate those so we can make sure we have everything we need.
Brian Betner:  The occasional pigeon or so. Yeah. Meg, how does DispatchHealth integrate? You probably have given the remote monitoring technology, I'm sure you've got direct access. You're an extension in some cases for your hospital relationships, right? You do have direct access to the EMR?
Meg Duffy: Depends on the relationship and we're working on further integration with Epic specifically, but I would say, what we do is digest their network, and our platform is able to refresh that and make sure that if we need to send a referral we're sending it within network for that patient. So that's first and foremost.
One other things though that we find with our model as it grows and evolves as we become our own referral source, so when we're in a patient's home for an urgent care or emergency care level visit, six to 8% of the time, somebody needs to be admitted for further observation or for a short stay, and we're able to evaluate their home environment right then and there and say, okay, would they be eligible to be admitted in the home.
 And so when you're doing that with our model, we have 98% acceptance rates where patients are like, sure, great, okay, yeah, you can do that right here, I can safely be admitted at home, I'll do it. When they're in the hospital, and this also gets to another question on the Q&A, when they're in the hospital and they already show up either by ambulance or self or whatever, and they're in the emergency department and a physician says, Hey, we're going to need to admit you, but we can admit you at home, we're partnered with Dispatch or Medically Home or others that do hospitalization in the home. The admittance rate is I think less than 2% or something, because it's very hard for patients, once they're already there physically to understand, wait, I got to go home now and you can actually do that at home, but I'm here. So you don't want to take care of me or, can you just do this now?
And so our acceptance rate when we're referring to ourselves for that next level of care, are a little bit different than a specialty consult, but for that next level of care is really high. And so we continue to see benefit with having a full continuum of options to offer patients.
And then the question also starts to ask about the decline in volume, these are patients that I don't think health systems will be incentivized for the long haul to keep them in their four walls anyway. And it's actually going to be a win-win a benefit to the health system and the patient to be able to treat them at an appropriate cost setting.
So, I do think there may be a decline in admissions, but hopefully a pickup in value over the course of time, and then I do think that the reliance on elective procedures in the inpatient setting is short-sighted, with the vast majority of those things moving to the outpatient space safely, hospitals are going to have to figure out another way I think to partner with folks like us who are willing to help them create opportunities to right-size care and safely care for patients where they are when appropriate.
Brian Betner:  So, the whole notion of decline in volume is a good segue to address some COVID issues here. Chad, want to go around the horn here, but I think I want to hear from each of you on two items, what was the biggest impact COVID had on your delivery model? And number two, what do you expect… is COVID changing your operations beyond, let's assume everybody's vaccinated in 42 days and we kill this thing and the malls are full and everything's happening, let's assume all that. How COVID may change if at all, or is it not changing operations post PHE? Chad, how did COVID impact volume? How did you react and is anything going to last?
Chad Knight:  Yeah. So COVID had a lot of challenges for us I think like everyone else, our patient volumes decreased a lot in Home Health, we had decreases in visits per episode, and also on the supply chain side, we had disruptions, we had trouble getting masks and other PPE, so either delays in that or price increases. And that continued for months, so I think once that's resolved and everyone has equipment they need on time and it's not worried about getting it, that's big difference. And I think you're right, COVID could go away and I don't know that anything changes from power handling it now, I think we've made the adjustments that we need in our operations to handle it if it comes up again and made improvements in where we're at. So I don't know that we'll have… we're not going to flip the switch or anything and change everything [inaudible] it's gone. So.
Brian Betner:  So, that makes sense, Jacob.
Jacob Bregman: Yeah, for us I know we've talked a bunch about this shift to virtual, and I think that's here to stay, I think finding a good balance between in-person virtual visits is probably what will be the future for us. I mean, to be honest, 10 months ago I was wondering, will we continue to build primary care health centers as we continue to shift to virtual? And the answer has been a resounding yes. And when we work with employers and union groups and other trust fund groups, they're still interested in having an onsite and near site place where their folks can go to receive care.
If I can highlight maybe one other thing that was a silver lining or something good about the pandemic is I think it got everyone thinking about health care. And when we think back to the beginning when no one really knew what to do or how to get tested or things like that, the public health guidance was, go talk to your PCP.
And I think there were a lot of folks out there who said, I don't have a PCP and that was their motivation to say, Hey, I probably need someone in my corner, and so they got themselves into the healthcare system which I think is great for everyone.
Brian Betner:  Yeah. Great talk. Meg.
Meg Duffy: Well, so COVID kind of threw us for a loop, similar things like everybody, we had to acquire PPE and make sure we had all the right safety protocols. But we were a leading indicator of COVID volumes, we would be getting called for asymptomatic testing, we'd have people with symptoms coming into their home to do testing so they didn't have to go out in public and either risk getting the virus or risk spreading the virus.
And so it just accelerated, we had the busiest year, of course we've been growing year over year, but I mean, just way more than we would've anticipated, with just your seasonal communicable disease, and so COVID accelerated our business model, absolutely. But it also I think highlighted some areas of opportunity for us to, like we have been doing now is evolving across the continuum.
So early days we could get out there and we could send a team, and we were doing asymptomatic or symptomatic COVID testing, and we quickly realized, gosh sometimes for example it's a whole family that needs the testing. How does that impact our logistics engine and our predicting on-scene time and some of those things. And so it's made us think I think a little bit differently about how we're onboarding patients, the questions we're asking, how we're working them through the process as well as rightsizing care once again, so I've said that a few times, but if we're just doing a point of care tests, we can send out a medic, we maybe don't need to send out a whole team.
And so just thinking again about what are the resources that are truly needed, because in the past year we were very full in all of our markets mostly with COVID. And so that is a little bit of a concern too, for us, just from seeing volumes drop for other communicable diseases, what will seasonality look like in the future? It's kind of a wild card, I think, but should be fun to solve whatever that challenge may present.
Brian Betner:  Said by a true strategy officer, that'll be fun. Yeah, I love it. So, hey, so let's close with this. I want to ask each of you, your wishlist, your one item from your delivery model, meeting the patient, outpatient, home care. What is the hurdle that you want to overcome? What's the wishlist? Is it a reimbursement one? Is it a regulatory issue? And your perspectives are going to drive this. I mean Chad's a lawyer, so he's going to want, we want free-market principles. What is the one wishlist that would absolutely optimize your strategic goal, your care model, et cetera. Chad, I'll start with you.
Chad Knight:  Yeah. I think, so right now there's I think a lack of tele-health reimbursement throughout healthcare. And so the reimbursement model needs to catch up to the technology. So that would be my first ask.
Brian Betner:  Right. Yeah. And there's a long list of people behind you with that one. Jacob.
Jacob Bregman:  Yeah, for me it's a bit of a buzzword, but value-based care. And that term has been around for a while and I still don't feel like we're where we should be, I think the world still revolves around fee for service and the incentives are aligned to provide more healthcare as opposed to the right healthcare.
Brian Betner:  Yeah, I get it. Meg.
Meg Duffy: I second both of those notions. So I agree, but I will add just for a different flavor, that for us, the variability in scope of practice, limitations by state, really, I think inhibits our ability to innovate and think creatively about how we use the right resources for the right care at the right place. So, that would be probably my number one if not for reimbursement.
Brian Betner:  Yeah, that's absolutely huge, the inconsistency, we have 50 States you have to navigate with those issues. Absolutely. So we are right at the 60 minute Mark. And so here's what we'll do. I'm going to turn it over to Julie here in about 12 seconds to make a closing statement from an admin perspective. But we'll take a look, make sure we answered any questions. Do not hesitate to reach out to us and follow up if you have any inquiries on anything you heard here today, I am absolutely grateful, you took an afternoon here in late March to speak with us and especially want to thank each of the panelists for their expertise and experience.