Demonstrating Hospital Community Benefits 
Providing charity care and community benefits is important for hospitals because it affects the way they're viewed in the eyes of the public and is a requirement for property tax exemption and income tax exemption. Increasing we've seen pressure at the federal level and in numerous states to challenge hospital tax exemptions. This episode is designed to help hospitals devise innovative ways to demonstrate charity care and community benefits in preparation for and in response to governmental and third-party scrutiny.
Joel Swider
Attorney at Hall Render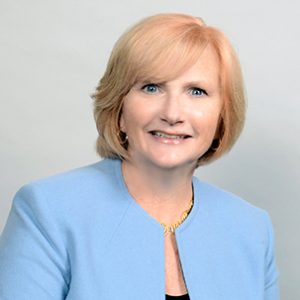 Kerry McKean Kelly
Vice President of Communications & Member Services, New Jersey Hospital Association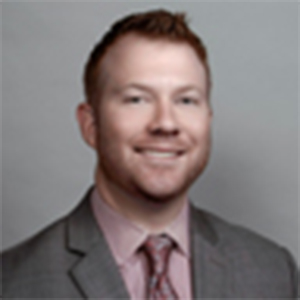 Neil Eicher
Vice President of Government Affairs, New Jersey Hospital Association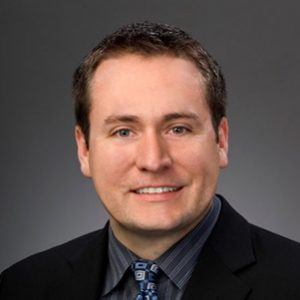 John Palmer
Director of Media and Public Relations, Ohio Hospital Association
Joel Swider: Hello and welcome to the Health Care Real Estate Advisor podcast. I'm Joel Swider, an attorney with Hall Render, the largest healthcare focused law firm in the country. And today we're going to be discussing hospital community benefits and sharing some ideas for how hospitals can demonstrate the good work they're doing in the community. I'm excited to have three guests with me today. The first is Kerry McKean. Kelly. Kerry, welcome to the show.
Kerry McKean Kelly: Yeah, thanks Joel. My name's Kerry. I'm the vice president of communications and member services for the New Jersey Hospital Association. And some of what I do here is take issues like community benefit that we're talking about today and make sure our external stakeholders hear about it, whether that's community members or legislators or members of the media.
Joel Swider: Great. Well Kerry, welcome. And our next guest is Neil Eicher. Neil, can you tell us a little about what you do?
Neil Eicher: Sure. So I'm vice president of government relations and policy at the New Jersey Hospital Association. I run the advocacy department both on the state side and the federal side. I've been at NJHA for 12 years now. Prior to NJHA I was chief of staff to a local state Senator. So came up from the political route and look forward to the discussion today.
Joel Swider: Great. And last but not least, we have John Palmer. John, welcome.
John Palmer: Hi Joel. Thank you for having me. I've been with the Ohio Hospital Association for eight years, working in our advocacy department, focusing primarily on media relations and community outreach initiatives and the community benefit program and initiative has been one of my areas for the last eight years at OHA and I'm happy to be on to talk a little bit more about that and its role in community health.
Joel Swider: Great. Well thank you all for being here and being willing to share your knowledge. We're talking about demonstrating hospital community benefits. So why is this important? Well, providing charity care and community benefits is important for hospitals for one thing because it affects the way they're viewed in the eyes of the public. Not only that, but also demonstrating charitable purposes or community benefits is a requirement for tax exemption at the federal level and in almost every state at the state and local levels. We're talking here about exemption from federal income tax, property tax exemption at the state and local level is a big one as well as exemption from state income tax and sales and use tax. But increasingly we've seen, we at Hall Render have seen at the federal level as well as at the state level in numerous States, challenges to hospital property tax and other types of tax exemption.
So today we'll try to help hospitals come up with some innovative ways to demonstrate levels of charity care and community benefits in order to respond to and hopefully even preempt some of these governmental and third party attacks. So the first question I have, and this is really directed to both, Ohio Hospital Association and New Jersey Hospital Association. Both of you in, in addition to several other state hospital associations have been calculating and publishing a report for several years, which is a community benefits report. Could you tell us a little bit about what the impetus was in putting together that report?
John Palmer: Hi Joel. I think I'll take this one from OHA's perspective. Probably about nearly 20 years ago, we were working internally with one of our committees and there was a desire to have a document that really captured the statewide kind of figures and numbers to really look at as a whole, as a state. How are we implementing community benefit. At the time, charity care, the financial assistance services that hospitals have provided was getting growing that was causing some concern about the amount of uninsured Ohioans and what opportunities we had to help address that because it was putting some strain on hospitals. So eventually OHA spearheaded and led a collection process capturing all of our members community benefits, our charity care, Medicare losses, Medicaid losses, community benefit activities, bad debt, kind of compiling that into a report. Instead of creating those parameters, we followed the national Catholic Health Associations guidelines for community benefit reporting.
And those categories that I mentioned come from that national standard there. And so we put together a report and ever since then we've been issuing that. It's taken some different forms over the years, whether it was an online webpage, a printed report, a fact sheet, brochure and any of those things. It took different form to meet the audience needs or to really focus on the story that we wanted to tell.
Joel Swider: Sure. So could you tell me, and I don't know if the NJHA folks want to weigh in on that, do you have any other impetus and why you decided to put the report together?
Kerry McKean Kelly: Our experience is similar to that that John described, but just speaking very simply, I would say that our goal is to make sure that stakeholders are aware of the depth and breadth of the contributions our hospitals make. It becomes a very good tool in telling that story in your community, but also for use in policy development and advocacy. It's important that everyone sees not only that data and how impressive that number is when you count it all up across the state, but also the community stories that are behind that data. Hospitals are such important anchors of their communities and I think there can be a tendency for people to take that for granted. But it's such an important reminder for us to see that the dollars and support reaches into the billions. And that's not just in delivering healthcare services and jobs, but also those value added programs in their communities.
Joel Swider: That makes sense. And so you've talked a little bit about where the data comes from in terms of schedule, age. I guess, could you tell me a little bit about how the reports are set up and what types of metrics are included?
Kerry McKean Kelly: There is a pretty standard reporting structure in these community benefit reports. The categories and definitions are established by the Catholic Health Association and they cover four main areas and they are free and discounted care, community health improvement services, health professions education, and kind of a catchall category called other community benefit programs. So the idea I think is to have any organization across the state, or I'm sorry, across the nation adhering to these standard definitions and categories so we can get a pretty good picture and comparison across the nation. But I would say that with that said, we here at NJHA have had some discussions about whether the standard categories that were developed, I don't even know how long ago, whether they're really capturing all of the work that hospitals are doing today in their communities. With so much growing focus on social determinants of health, for example, hospitals are investing in programs like housing and transportation quite apart from traditional healthcare. And we're not sure that we're really capturing that in all of these community benefit reports.
Joel Swider: And so let's drill down a little bit into what these reports show and what the advice is for hospitals. I guess we'll start with New Jersey. The 2019 New Jersey community benefit report indicated that New Jersey's nonprofit hospitals contributed 2.83 billion dollars, and that's billion with a B, in community benefit support within their local communities in 2017 what does that consist of?
Kerry McKean Kelly: The largest chunk of those dollars and New Jersey's report is in free and discounted care. And that total is 1.9 billion. And that includes charity care for those people without health insurance. And it also includes the shortfalls that hospitals incur when they care for a Medicare and Medicaid beneficiary. Because, of course, we know that both of those programs reimburse hospitals at rates that are less than the actual costs of providing the care. And that total also includes uncollectible patient care costs, which is more commonly called bad debt. It's basically quite simply care that the hospitals provide, but for which they never recouped payments. New Jersey's total also includes 247 million in health professions education. That includes graduate medical education and again that's an area that people might not really think about, but it's so important for developing the next generation of physicians and other healthcare professionals.
Our total also includes 60 million in community health improvement services, and those are the things that you would normally think about when you hear the term community benefit. So that would include services like health screening, support groups, health classes, fitness classes, those sorts of things. And finally, our other category total $620 million. And that includes a lot of those overlooked areas. One of those important ones that people may not think about are service lines that a hospital may operate at a loss, but they continue to provide that service because they've identified a need in the community. Another area that would be included in that are payments in lieu of taxes or other contributions that hospitals make to their host municipalities.
Joel Swider: So for OHA, I'm looking at your report here and the latest OHA report shows a couple of interesting things to me. One of which is that Ohio hospitals provided 7.5 billion dollars in total uncompensated care in 2016 which I assume is the latest year that we have data for and this was up from 4.9 billion in 2013 which was pre expansion of Medicaid eligibility. It seems to me wasn't one of the stated goals of Medicaid expansion that more people would be covered by insurance and therefore costs to the system would go down as there would be less uncompensated care? If that's the case, how is it that the total uncompensated care figure has risen about 65% it looks like over that three year period post Medicaid expansion? I don't know John, if you have any thoughts on that.
John Palmer: Yeah, thanks Joe for bringing that up because you know it's one of those things as we develop our community benefit reports, another aspect, or another term that's often affiliated is our total uncompensated care. So when you look at community benefits, you're looking at your charity care, your community benefit activities, the Medicaid loss, and then any reimbursements from the Federal DSH Program. And then that's where you get your net community benefit. And then to go a step further to calculate the uncompensated care, you also look at the Medicare losses and then the bad debt that the hospital has incurred. When we report out our data, we have community benefit, but we also report out on uncompensated care. And the situation with Medicaid expansion that came through with the affordable care act, Ohio implemented that in 2014 with covering more Ohioans low income onto the Medicaid program.
And so in that year of 2013 we had a decent amount of uninsured after an expansion happened in 2014 we saw the uninsured population decrease significantly and all of a sudden now you're shifting that population from uninsured over to government payer. And so you saw that drop in charity care. What happened also in that time is we saw a pretty decent uptick in hospital's community benefit activities. So there are efforts around research, health education, community health services, subsidized health services to what Kerry was referenced earlier, community building, financial aid and kind contributions. So we saw a huge uptick, about 1.5 billion dollars of that with 2016 data. We saw Medicaid and Medicare losses also increased as well. And so you shifted from one major category because before expansion, charity care did occupy a pretty big allocation of our community benefit.
And so once that decreased then you saw increases in hospitals making investments in their community benefit activities. But they were also taking some greater losses when it came to the Medicaid and Medicare program during that time. We will have 2017 data out here. We're kind of putting some final touches on our 2019 report, which focuses on 2017 data that we would have out before the end of the year. And I will say that we are seeing increases in all those areas of charity care, community benefit activities as well as Medicaid and Medicare losses. So it continues to be kind of volatile when it comes to these numbers reporting and trying to get some trend analysis going on there too. But I think it's responsive to the communities that we're seeing and a lot of utilization of services or a lack of utilization of services around in some areas. So I think we'll continue to see some of those fluctuations. [crosstalk 00:14:59]
Joel Swider: Well John, that's interesting. And I know you said the report isn't out yet, but have you, just in your preliminary look at the 2017 data, have you seen those trends continuing?
John Palmer: Yeah, we're seeing increases in charity care, community benefit activities, as well as Medicaid and Medicare losses are gone up as well. Bad debt has increased a little bit, but overall we're seeing, we'll be reporting out a total community benefit increase from 2016 data and then a total uncompensated care increased as well. For the end of the year.
Joel Swider: So it sounds like, as I'm listening to you and reading these reports, there are a couple of elements. It seems to this concept of community benefit or contributions generally to the community. There's the uncompensated or charity care side. And then there's also this concept of community building or outreach activities. According to both of your reports, hospitals are engaging really in both of these activities. Could you talk about what's driving this kind of multi pronged approach?
Kerry McKean Kelly: I think it's really part of the growing recognition that what happens in your home and in your community has a greater influence on your health than what happens within the four walls of the hospital. Hospitals have always made these commitments and community benefit, but I think it's becoming much more of a strategic approach under healthcare reform and the focus on population health. Hospital investments and healthy communities simply make good sense for improved patient outcomes, lower healthcare costs, and a much more sustainable healthcare delivery system.
Joel Swider: Well, the numbers that are cited in these reports seem to indicate that not only are your member hospitals providing huge amounts of charity care, but the amount of charity care and community benefits and community development funds has actually been increasing steadily. I want to switch gears and start looking from benefits to costs, because there was a report that was put out in September of this year, September, 2019 by an economics professor at Ball State University here in Indiana, and his report asserted that the increasing cost of healthcare is largely attributable to what he calls monopolization of the not for profit healthcare sector. In other words, nonprofit health systems, which by the way comprise over half of the hospitals in the United States are acute care hospitals with the remaining 44% split fairly evenly between for profit and governmental. These nonprofits have grown in size and in market concentration by purchasing and aligning with independent hospitals to such an extent that they have the ability to unilaterally push prices up in a given market, at least that's the argument.
Joel Swider: And while the data that professor Hicks used to support his conclusions was largely correlational, I mean in my eyes it did make for some splashy headlines here in Indiana. It also made some national trade publications as well. And his proposed solution was more taxes on revenue, more taxes on real estate. And more taxes on asset holdings by these not-for-profit healthcare providers. I think if you peel back the onion on some of these arguments, at the root of it is a perception that hospitals, particularly nonprofit hospitals are just not providing enough charity care to justify their exemptions. And it seems to me and part of the reason why I am excited to have you on the show is that what OHA and NJHA and other hospital associations are doing is really creating a snapshot of what good that these hospitals truly do in our communities. How do you, OHA, NJHA, respond to these types of challenges and how do you advise your member hospitals to respond?
John Palmer: Well, this is John. I would just comment that, and in fact that yes, charity care has gone down just in response to this great achievement that we've had with being able to offer coverage options to many Ohioans that wouldn't be eligible to if it wasn't under the affordable care act with Medicaid expansion. The affordable care act was a significant piece of legislation. It is a law of the land. There's been attempts to repeal it and replace it and I think there's always going to be efforts. We should always be focused on improving and making improvements and reforms appropriately to build upon successes and look at impacts because the ACA was significant, but they still have some flaws and areas that needed to be addressed. One of those in particular was Medicaid expansion was offered in response to a cut and a reduction that hospitals were going to take with our supplemental programs through the DSH initiative.
John Palmer: And that's forthcoming as far as what the latest reports are out of Washington is that those cuts are going to be coming to as well. And so even though it might've seemed like the affordable care act handed hospitals, providers, a lot of resources at the same time, it came at a cost to kind of balance things out. I think on top of that, you're seeing hospitals and healthcare beyond what is happening with these healthcare reforms and healthcare laws. Hospitals continuing to make significant contributions with community benefit activities. When you saw when expansion was implemented, charity care dropped, but we saw an increase in community benefit activities. Hospitals making strong efforts and making investments in their communities, looking at clinics, establishing community health initiatives through clinics, looking at population health issues like diabetes and obesity and smoking, some of these areas that really have an impact in helping to turn around a community's health.
John Palmer: So I think overall we're going to continue to focus on our community benefit programming because numbers are important. Numbers tell a pretty big story, but it really needs to have a narrative. It really needs to start doing snapshots. And we're seeing a lot of our hospitals make that effort in their reporting of community benefits and really telling that story about those programs that they've initiated, those partnerships that they've established to really advance healthcare and wellness in the community. So I think you'll see that moving forward [crosstalk 00:22:10] your report.
Joel Swider: Neil, anything you missed?
Neil Eicher: Sure I'll just… John outlined it very well. It's easy to look at the expansion of Medicaid and the reforms in the ACA in a vacuum and not understand that hospitals were significant contributors financially and still are, still after the expansion. But it was something that we had supported as an industry nationwide because we recognize the financial and the healthcare quality benefits of providing insurance to people ahead of time so that they can access the care, hopefully not even in the hospital and not getting to that point. So it's important to remember that hospitals were a partner in actually funding a lot of these reforms. And the ACA doesn't get talked a lot about, but the way that they've changed the value based programs and how the federal government is now reimbursing for outcomes instead of actual procedures and services in a way.
Neil Eicher: And a fee for service model that we were all used to. And it's really driven the changes that John alluded to about providing more care in the community, A, because it's the right thing to do and it's part of our mission. But B, as payment models change hospitals have to adjust and recognize that they are going to benefit from keeping patients healthy and out of the hospitals. And then getting to professor Hick's point, every state is different. I can speak for New Jersey. About 10 years ago we had a significant hospital closures because a lot of these community hospitals could not keep up with the growing uninsured and charity care and other issues that they were facing. And so what we've seen is a consolidation has actually saved a lot of hospitals in New Jersey and then instead of hospitals closing, they're getting acquired or working on partnerships with larger systems.
And this has created efficiencies in technology, investment of capital, bulk purchasing, better coordinated care throughout the community. It's not just nonprofit hospitals getting with other nonprofit hospitals, they're acquiring urgent care centers, home care agencies, nursing homes, and recognizing that helping the patient through the continuum of care makes the most sense for the community. Just the last thing I'll add is that I think, again, taking this out of the vacuum at one issue at a time, recognizing the economic benefits that hospitals provide to the state and to its local community through individual income taxes through sales and use taxes through other taxes that hospitals pay. Sometimes it gets lost in a discussion that there's this assumption that as nonprofits we pay no taxes, which is absolutely false.
So we contribute greatly to the economy. I think that needs to be seen. And it was mentioned a couple of times about a snapshot and we talk about this all the time is how can we tell the story and how can we help each hospital tell its story and showing the community involvement and having it relate, and not just be numbers, but recognizing that hospitals here are safety nets for those who absolutely need us. We're telling our story and why we're important and why we take our missions very, very seriously.
Joel Swider: Sure, well and continuing in that theme of telling the story. I believe it was commissioned by the American Hospital Association, but in May 2019, put out two reports analyzing community benefits in tax exempt hospitals, and they compared those benefits to the forgone income tax revenues that the government loses by nature of granting exemption to these hospitals. In the reports they looked at tax returns, forms 990 from tax exempt hospitals and they also looked at CMS cost report data and they found some interesting things. One was the amount of forgone federal income tax revenue due to the tax exempt status of us nonprofit general hospitals in 2016 was $9 billion in the aggregate. That's a lot of money, but the amount of community benefit provided by these hospitals the same year was $95 billion, so that's about 11 times more than the foregone revenues.
Another finding I thought was interesting is that almost $44 billion of community benefits that were provided by these hospitals came from financial assistance, unreimbursed Medicaid and other unreimbursed costs from means tested government programs. So these programs really are not filling the gaps. It's the hospitals themselves, at least it appears to me that these hospitals are really being forced to fill those gaps. So to me these numbers are pretty compelling evidence of the value add that nonprofit and tax exempt hospitals provide. Is this consistent, and John, I guess I'll ask you specifically at OHA, is this consistent with what you found in Ohio and how do you make sure that state and local officials are aware of these, the good things that these hospitals are doing?
John Palmer: Yeah, I think that was an important study and that one aspect that you pointed out about $44 billion of community benefits from financial assistance and un-reimbursed Medicaid and those are important factors. Charity care is always the focal point and always that go to historically. But I think as we're coming into a new era of healthcare delivery. Areas around the community benefit programs, those are the stories that I think when you go into those individual communities, that's where you really see that work come to light. Particularly when you look at subsidized healthcare services, emergency and trauma services, these are 24/7 operations that have a lot of requirements for accreditation, recognition and staffing and equipment and training and outpatient services, behavioral health services under this subsidized healthcare.
A lot of these don't get at cost for Medicaid and Medicare, but hospitals are providing a lot of that care through different delivery channels. And so I think that's an important factor there. When you look at this kind of tax exempt and looking at charity care, you really need to look at that greater picture of the total community benefit because there's a lot of elements in there where you would go into respective communities and talk to the local mayor, city council members, the principal at the local school, any other social services. And you'll start hearing that story of how the hospital is working to make some of those improvements. The opioid crisis has hit a lot of States and has hit our country significantly and Ohio is one of them. And I can tell you that has had a detrimental impact on a lot of communities and our state. But hospitals are working to try to turn that around and get those numbers to where they need to be. So I think you'll see a lot more of that spelled out in these reports moving forward.
Joel Swider: We'll end with this question. Senator Chuck Grassley, chair of the Senate finance committee, sent a letter in October 2019, to UVA Health System about its collections practices being too aggressive and also about the high costs of medical bills in general. And I personally, I'm guessing that we're going to see some legislative and or administrative posturing on this issue in the near future. Question to both, what are your legislative priorities in the coming year or so regarding hospital exemptions and community benefits?
Neil Eicher: Sure. So a comment from the federal side and a comment from the state side on the federal side, not directly relating to exemptions, but we do see a fight on surprise out of network medical bills. And it's comments like the senator's and others that are looking to create a dispute resolution system or a cap on what hospitals and doctors can receive as far as out-of-network payments, which will significantly reduce payments to providers for in-network services. So I think there are multiple legislative initiatives afoot to try to address this and of course looking at things through a vacuum, not completely understanding how costs get calculated. I think that's pretty much our next biggest threat on the federal level.
On the state side, directly related to your question, Joel, is that we've been fighting in New Jersey for over three years for a legislative solution from a court case back in 2015 with one of our nonprofit hospitals who had been in a battle with its town over its nonprofit property tax exemption, which our law currently allows for, and I assume most, if not all States also allow for, but the judge made a decision in tax court, not superior court, that the hospital should be paying property taxes.
We obviously disagreed with this court opinion, but since then had feared that our towns would start coming after hospitals, nonprofit hospitals, and trying to subject them to property taxes. We have 59 nonprofit hospitals in the state. 71 total acute care of the 59 over 40, four, zero, had been engaged in litigation with their towns over their property tax exemption. We've had about 12 or 14 have settled with their towns for a period of three to five years with a payment in lieu of taxes in order to not be put on the tax rolls. But we have been pushing strongly for a legislative solution so that we're not wasting resources and spending money just going after protecting our property tax exemption and paying lawyers and legal fees to defend it. Instead, the money would be best served putting it back into the care that we deliver to the community.
So our legislative solution generally is to, again codify more clearly in statute our property tax exemption. But recognizing that nonprofit hospitals have changed over the last few decades, recognizing that hospitals have and do utilize municipal resources like fire, ambulance, emergency services, et cetera, that we would pay a community contribution fee to our local town. And for us, we came up with a number of $2.50 per bed per day, the nonprofit hospital with calculate, make it publicly available, what that number is and then on a quarterly basis make that payment directly to the municipalities. Then in exchange, they cannot come after us for property taxes the way that they're doing now. It's not the ideal solution, it's about $20 million statewide that we are voluntarily raising our hands and saying that we want to contribute, but it beats having to go through the legal process and having to justify why we deserve our property tax exemption.
And so this is, NJHA's number one priority to try to solve over the next couple of years. It's been very difficult because as you can imagine, each town wants to maximize how much money they can get out of the hospital industry. And unfortunately in some instances it has created bad blood between the towns and the hospitals who originally had a good relationship. And it's also making hospitals kind of fill the budget gaps that municipalities are facing, and instead seeing it as a legitimate healthcare or community contribution, they're looking at us for dollars to fill their budget gaps. And that is completely out of the intent of what the hospital's mission is to the community. And as we were talking about today, the economic benefits and community benefits that we provide.
And that's why the community benefits report is so important because it really drives that narrative so that the legislature, the governor's office, the policymakers understand that there is a value in having this property tax exemption and having a hospital in the community and all of the resources and all of the contributions they provide, not to just the local municipality, but the surrounding area. So that's a big issue for NJHA and we're hoping to get some legislative solution soon.
Joel Swider: So Neil, you and I talked about this issue in the past. I think a lot of us around the country really are looking at New Jersey just because of the sort of public nature of the Morristown case and the resulting posturing and are you any closer do you think to a legislative fix at this point than you were a couple of years ago?
Neil Eicher: We are, and again, thanks to the good work of this community contribution report or community benefits report, we did a good job at laying the groundwork and educating policy makers. But just like in every state there's local politics you have to deal with and when you're faced in a state with municipalities facing budget shortfalls and mayors being very influential, you always hit these local roadblocks. And for us, we got the leadership and our legislature and the leadership in the governor's office fully on board. It's just hammering out a few details for a couple of local issues that we have to try to navigate through. So hopefully we can break that log jam and get it done quickly.
Joel Swider: And John, what about you? What are your legislative priorities this coming year?
John Palmer: Well, it's never a dull moment. I mean, legislative issues are abundant. We have a new governor that just is rounding out his first year administration, but we'll be pressing forward. I think the big one is the price transparency efforts that have happened at the federal level. But there's also been a lot of activity here in Ohio around that. Consumers are looking for health care information and trying to make the best decisions for them and their families. And so we need to be working on that collectively payers, providers, policy makers to find a solution that's going to meet those consumer needs.
So we'll continue to focus on that. As far as community benefit for 2020 we're going to be incorporating some more repositories on our own respective website of our hospitals, and really doing a showcase and featurettes of what some of those community benefit activities look like around the state. So we'll be deploying that probably second quarter going into hospital week in May 2020, to really kind of hallmark what hospitals are doing in their communities. So we're going to be focusing on that kind of report for 2020 and really kind of leveraging that with policy makers and community leaders to really tell that that story more effectively.
Joel Swider: Great. Well thank you all for being here, John. I guess I'll for OHA, how can our listeners learn more about either the community benefits reports or becoming a member of OHA, who can they reach out to you or look on your website?
John Palmer: Yeah, we're happy to take any inquiries or any questions. Feel free to reach out to me. Our website is www.ohiohospitals.org and we have a webpage there with a community benefit and our contact information is also there under staff directory. And we're happy to take any questions or help with any efforts that might be going on out there.
Joel Swider: Great. And Neil, what about for New Jersey?
Neil Eicher: Yeah, NJHA.com and again we have a public resources available and Kerry manages that and of course you'll have our staff directory, so if anyone has any questions about legislative stuff, please feel free to reach out to me or to Kerry on any community benefits related issues.
Joel Swider: Well Kerry, Neil, John, thank you all for joining me and thanks to our audience for listening today. If you liked this podcast, please subscribe and leave feedback for us using your Apple or Android device. If you're interested in more content on Healthcare Real Estate, we also publish a newsletter called the Healthcare Real Estate Advisor. And to be added to the list, just send an email to me at jswider@hallrender.com.